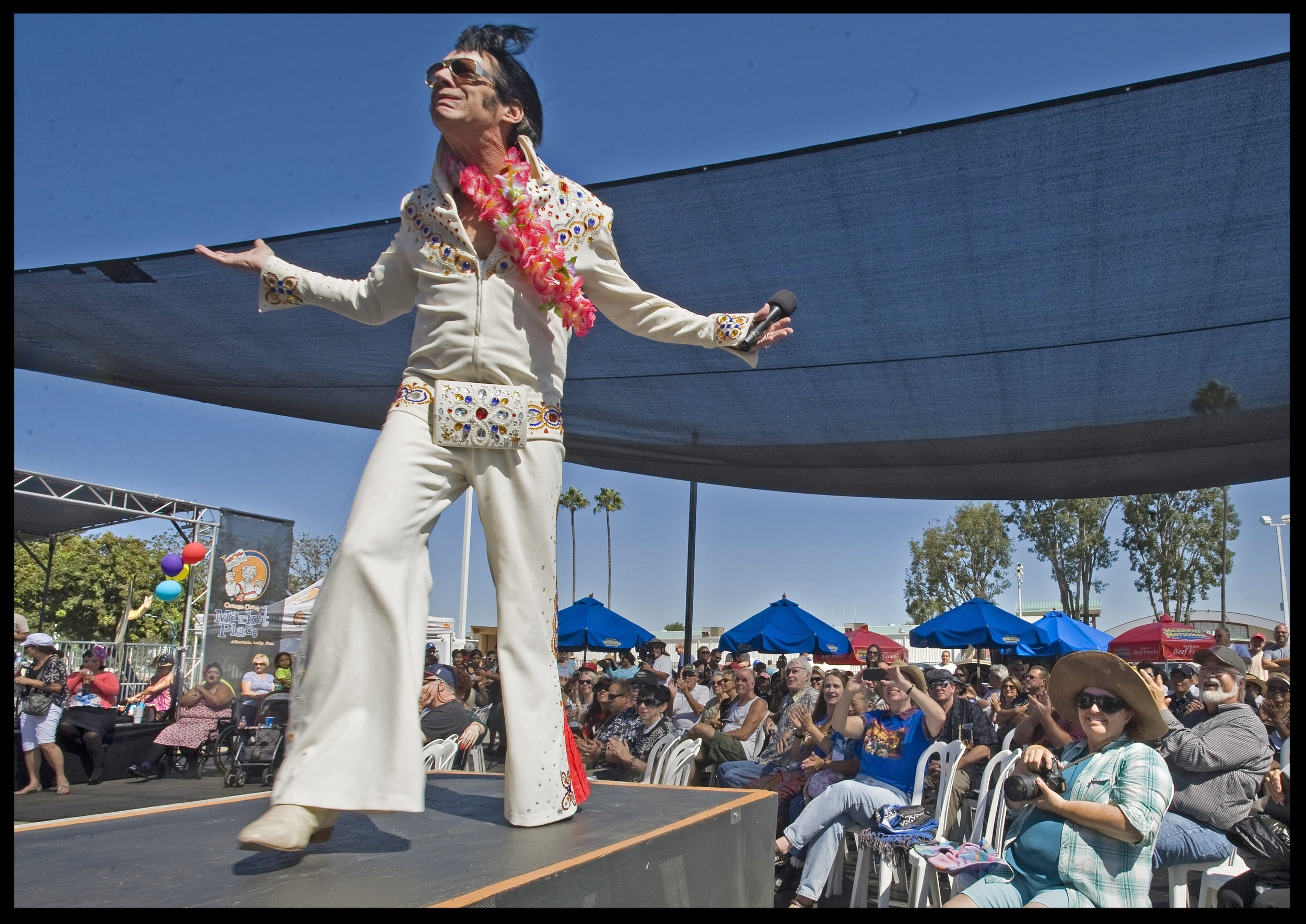 One of the Yorkshire piglets born on Wednesday, July 13, 2016 looks content to sleep at the Orange County Fair's Centennial Farm.
 
Robert Smith as the Conjurer tells a fortune with an unexpected twist to Christie Moruss of Chatsworth during a recent performance at the Orange County Fair.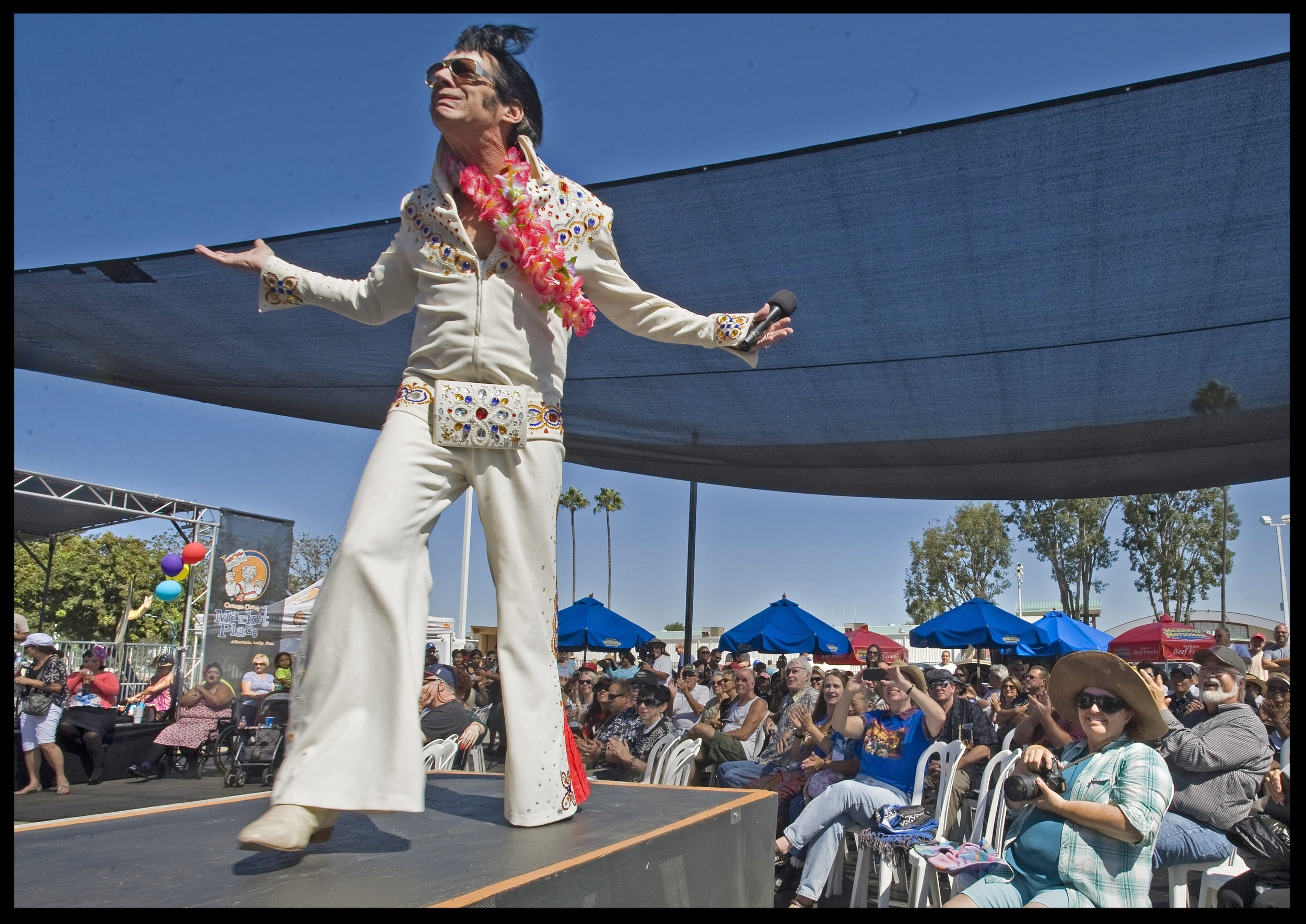 Kirk Wall of Anaheim channels Elvis to open the 15th Annual Elvis Festival at the Orange County Market Place in Costa Mesa on Sunday.
Kathleen Pi, 14, of Irvine finds herself with a hat full of butterflies inside the Sky River Butterflies booth at the Orange County Fair on Sunday.
Three "girls" get together to perform the "Chicken Dance" during Seniors Day at the Orange County Fair.
La Habra High School's Future Farmer of America's Samantha Stewart gives her Charolais steer, Atticus, a hug shortly after their arrival for the Orange County Fair which starts Friday.
Kids play in the fountain found at the center of the fairgrounds the Orange County Fair & Event Center. This water is cleansed and re-serviced.
 
Ike Soffes of San Clemente gets a close look a bass guitar during the SoCal World Guitar Show at the OC Fair and Event Center in Costa Mesa on Sunday.
According to the shows promoter, Larry Briggs, there were close to 4000 guitars available at the show for purchase or trade.
Cattle are herded south of the Huntington Beach pier to promote the Orange County Fair in 2007.
After arriving at the Orange County Fair Monday night, Toni Hammork, with the Trabuco Hills Trailblazers 4H and her pig, Roy Rogers, wash up before their public showing in the afternoon.
Thomas Kaufman, a member of the 4-H club in Fountain Valley, the Cloverdales, plays with some of his goats at the Orange County Fair.
Zep Cabanas 10 and Jonathan Mayer both of Costa Mesa enjoy the freedom of motion on the roller coaster in the Kiddie Carnival of the Orange County fair.
Chubby Checker twists his way into the Orange County Fair with the help of a few clowns in 2001.
Graeme Sorenson, 6, of Huntington Beach lifts his oversized zucchini he is entering at the fair and says, "I would say it weighs 29 pounds."
His sister, Isabella Sorensen, 13, entering lemons, was a bit more skeptical.
For a story on the off days at the Orange County Fair.
Twins Sierra and Sean Williams get an eyeful as the Dragon Dancers stilt walkers pass them at the Orange County Fair in 2007.